Mediterranean Vacations
res@mymedvacations.com / www.mymedvacations.com
718-932-3232 or 800-251-0230
1670 E 17th St., 2nd Floor, #2D, Brooklyn, NY 11229
Independent FAM for Agents, Companions & Your Clients
DELUXE HOLY LAND PACKAGE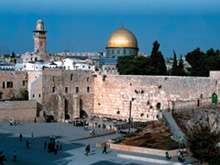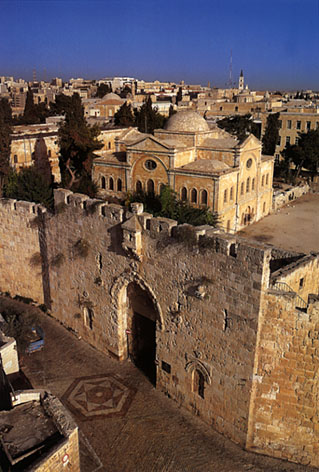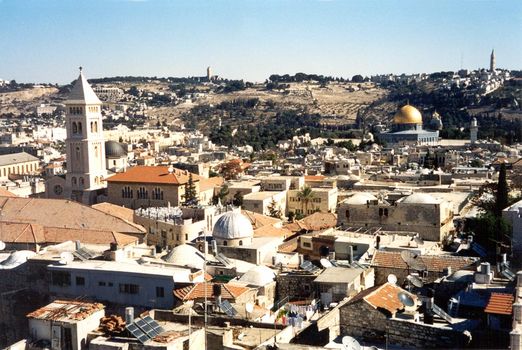 7 Days / 5 Nights Land Package
From $995 ppdo + tax for TA
Book your 2018/19 Groups by Nov 30 and save 25%
WE BEAT INTERNET RATES
Day 1 Fly on your own to Tel Aviv. (Air available upon request)
Day 2 WELCOME. Arrive in TEL AVIV and transfer by private bus to your hotel in JERUSALEM with breakfast daily for 5 nights stay.
Day 3 Visit the Mount of Olives and the Garden of Gethsemane. Visit the Old City, the Wailing Wall and the site of the Second Temple, the Temple Mount. Walk the Way of the Cross, the Via Dolorosa, to Calvary and the Church of the Hold Sepulchre. Visit Mt. Zion, King David's Tomb and the Church of Dominion.
Day 4 Visit the Israel Museum to see the Dead Sea Scrolls, the Shrine of the Book, and the modern side of Jerusalem, including Yad Vashem Memorial to the Holocaust and the Model of the old city during the time of the second temple. Then on to Bethlehem to see the Field of the Shepherds and visit Manger Square and the Church of Nativity.
Day 5 Drive to Bethany and then via the Inn of the Good Samaritan to the Qumran Caves where the Dead Sea Scrolls were discovered, then on to MASADA and finally at En Gedi Oasis you will have the opportunity to relax and swim in the Dead Sea. Return to your hotel in Jerusalem for overnight.
Day 6 Day at leisure.
Day 7 Transfer from Jerusalem to Tel Aviv to get your return flight.
PRICE MATCH GUARANTEE: If you find the same hotel and dates of stay at a lower rate we will either match the lower rate or cancel the reservation without a cancellation fee.
CLICK HERE TO SEE ALL OUR UPDATED SPECIALS
We will design an Ad for you to help promote & sell this FAM to your direct clients
Companion Suppl. is $100. For holidays single Suppl. is $270.
Add $95 for each extra day for adults and $49 for children. For holiday departures add $145
State of CA registration#: 2089360-40 SEE OUR CARIBBEAN SOCIAL NETWORKS